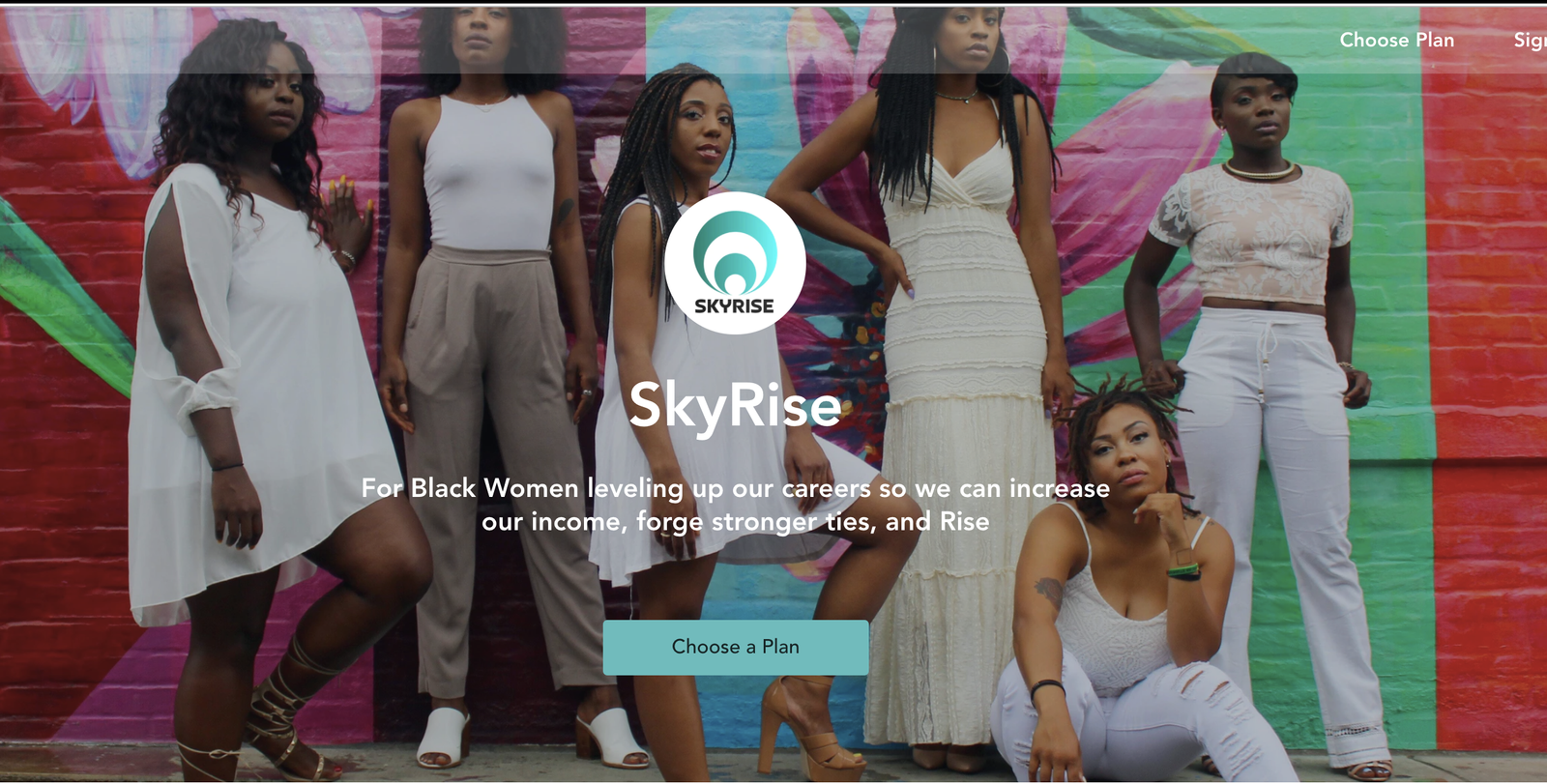 Skyrise.mn.co | Shatriece Williams
Ideation (or what I call "talk2think"
Platform Research
Platform Setup
User Experience
Visual Design
Shatriece and I worked together to create a welcoming online community for her ideal clients.  I had the familiarity with the platform and Shatriece knew her clients – together we talked about how they would ultimately use the space to learn and connect.  The result was the Skyrise Community.
I shared with Shatriece the resources I had along with any tricks/workarounds and interesting ways to use the platform to best showcase her work.
Shatriece Williams
Position
Empowering Black Women To Climb The Corporate Ladder Through Career Coaching.
Shatriece Williams has extensive experience in HR, strategy, consulting and technology. Shatriece held Senior Management roles at Cornerstone OnDemand and Royal Caribbean International, often the HNIC. She has a proven ability to identify, promote, and coach leaders to Manager, Director and AVP.. As a member of the Board of Directors for the National Black MBA Los Angeles chapter, she worked with professionals to develop career strategies to move forward in an authentic way.
Skyrise Network: https://skyrise.mn.co/
Diversity Rising:  https://www.diversityrising.org/