Hi, I'm Kelly and I believe
Your life is a work of art. You are the artist.
Inspired Creative Action. 
Living your life with intention and purpose will let you live a life of harmony.  Too many voices can spoil the song.  So let's identify the essential bits – give you what designers call "white space."  Clear away what's not serving you, and plan for allowing space for spontaneity. It might not be what others think of as "balanced" – but balance is a myth, anyway, right?

A life lived in harmony is beautiful and ever-changing!

This can only happen when you're taking inspired, creative action, using intentional planning and giving yourself the necessary "white space" you need to breathe.

Then you'll find yourself moving to your own creative rhythm.


Make Your  Idea💡
a Priority.
I certainly will.
Testimonials & Featured Clients
Kelly is a master at cutting through the clutter and getting to what matters most. She'll propel your dream or business, offering an inspired practical path to its success. Life coaching? Kelly quickly squelched my skepticism after just one meeting. It's not a pep talk, it's a strategy to live, work, create and play each day. Put Kelly's experience, creativity and persistence to work for you.
Jackie Jenson, Author JON & THE SOGGY LEAF, founder of Write Words
"Kelly is an exceptional person and the finest colleague with whom I have ever worked!"

Randy Adamsick, nonprofit consultant, former Executive Director MN Film Board
"Kelly Pratt is a wildly creative soul who can coach you into confidence ... she'll fuel your passion and cheer on your efforts. If you'd love to be more creative, but feel shut down by fears or circumstances, she'll unlock the cage and set you free. Either way, you'll have a ton of fun." – Martha Beck
Martha Beck, Teacher. Author. Wayfinder. Founder of Wayfinder Life Coach Training
Dawn L. Johnson
About Athena Village: "I like the word authentic. Just having the opportunity to be your truest, most authentic self without judgment. And that all ideas matter, and are relevant to the conversation. And that we are interested in more heart centered connectedness, and not Oh, and or, you know, your privilege." – Dawn L. Johnson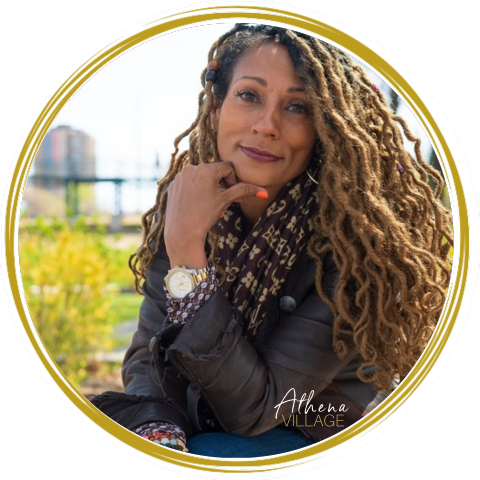 Let's Start a Conversation