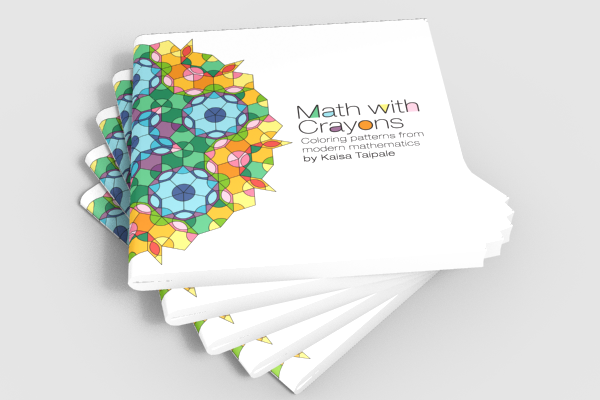 KAISA TAIPALE: MATH WITH CRAYONS
Kaisa contacted me about wanting to convey what she does – she's a mathematics PhD – to the lay person.  She had an idea to create a coloring book showing what math was really all about "in the wild" – which is patterns. She knew the math. 
Math? I couldn't help her with.  Creating a way to show it to the public in a book… that's where I came in.
Kaisa and I did some one-on-one coaching around what it was she wanted to do. 
Then she decided to join a So Do It Salon to have the support of the group as she brought her idea into reality.
Ideator
Publishing Advisor
Connection to Printers, Publisher
"Talk2Think" Idea sounding board
Group Facilitator
Together – both one-on-one and in the group setting of the Salon – we worked on Kaisa's idea. Once she knew exactly what it was.  We began putting together mockups and getting printing bids and  diving into the practicalities of production.
We also hosted Kaisa in the So Do It Gallery during the St. Paul Art Crawl where she sold many copies of MATH WITH CRAYONS!